6 Elegant Wedding Hairstyles for Black Women!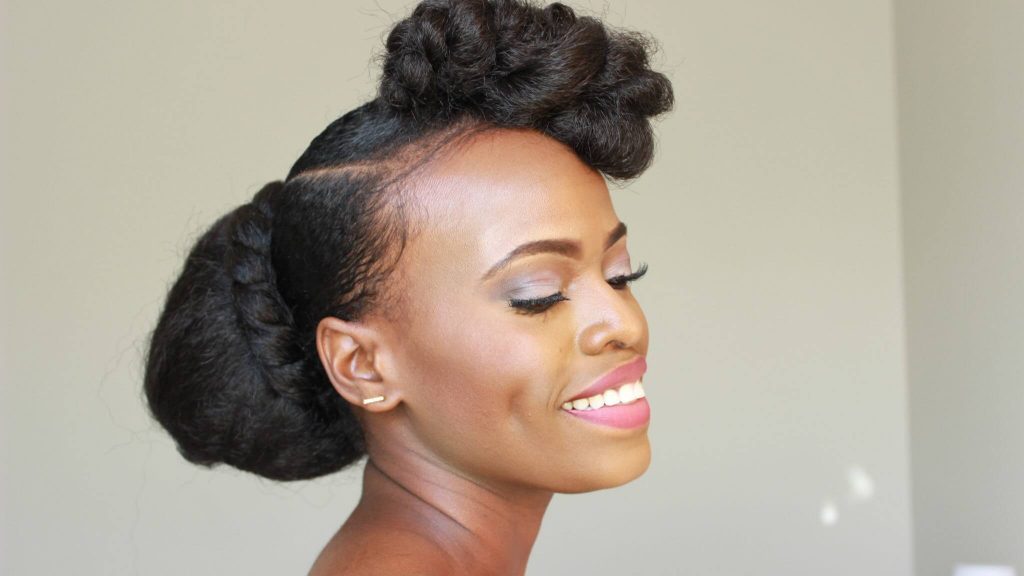 Oh, so you about to jump that broom, huh? You think you grown, huh?
Ha, well sis, you need to see these gorgeous wedding hairstyles for Black women that Queen Melissa Erial is putting on display for you.
This sista gives you THE LOOKS that go perfectly with natural wedding makeup and are good for your girlfriends too, as they strut their stuff up and down the aisle with perfect hair and makeup on your big wedding day.
Word to the wise, though:
Just make sure you pick your wedding hairstyle 1st, after all, it's YOUR big day and you get first dibs on the best natural hair wedding styles for Black women.
[Grab the cutest Black Girl Magic Bridal party gifts, tees & apparel HERE.]
Melissa Erial's Wedding Hairstyles for Black Women [VIDEO]
Can't you just imagine yourself gracing the room wearing one of Melissa's natural hair bridal styles?
[ See related article: Black Women In Beauty - Digital Cover 2020 ]
The best part is that these styles won't rob the bank. A great stylist will be able to do one of these without charging too much, and even better, you can learn to create these wedding hairstyles for Black women yourself.
Simple elegance. As it should be.
Because the thing is, you want your bridal hairstyle to complement your fashion and mood for your wedding day.
Same goes for your bridesmaids, it doesn't matter if they choose to wear half up half down hairstyles, Black hair updos for weddings or any other natural hairstyle for long hair...
...when they walk down that aisle in their bridesmaid dresses they should look formally dignified, classy and elegant.
If these bomb wedding hairstyles for Black women from Melissa Erial don't do the job, I don't know what does.
Wanna Learn To Do Your OwnWedding Updos & Black Bridesmaid Hairstyles?
Let's keep it real, Melissa's Black bridal hairstyles might intimidate some natural hair ladies.
How can you do these yourself? I mean they LOOK like easy wedding hairstyles until you have to do it yourself right? Ha!
I hear you sis.
Well, look.
Fortunately for you, you won't have to keep your hair in braid hairstyles until you can pay a stylist to hook your wedding hairstyle up.
You can grab a copy of Melissa Erial's eBook and create your own updo wedding hairdos for next-to-nothing.
Her eBook that will teach you to do Black hair updos for weddings is titled "HAIRSTYLING NINJA!", and look...
Hairstyling Ninja is your roadmap to creating the perfect natural hair updo at home, all while cutting your hairstyling services costs by 80%.
Styling your hair and doing African-American updo hairstyles at home shouldn't be difficult, you simply need the clear guidance of a sincere professional who is willing to help you learn.
Melissa Erial is a licensed cosmetologist, and she breaks down a smart process that shows you how to style your natural hair correctly. Learn hairstyling techniques that the professionals use in order to create Black hairstyles for medium hair as well as long hair wedding styles.
You'll be able to create...
Mother of the bride hairstyles
Natural hair bridesmaid hairstyles
Elegant wedding hairstyles for Black women
Formal, yet easy updo hairstyles
So grab your copy of Melissa's eBook hairstyle training and learn to do your own wedding hairstyles for Black women, save money and look gorgeous. As you should sis...